It is normal and healthy to sweat when temperatures are high or when you're exercising, but some suffer from excessive sweating when there is no biological reason to. This condition is known medically as hyperhidrosis. Hyperhidrosis affects two to three percent of the population.
There are two types of hyperhidrosis.
Primary Hyperhidrosis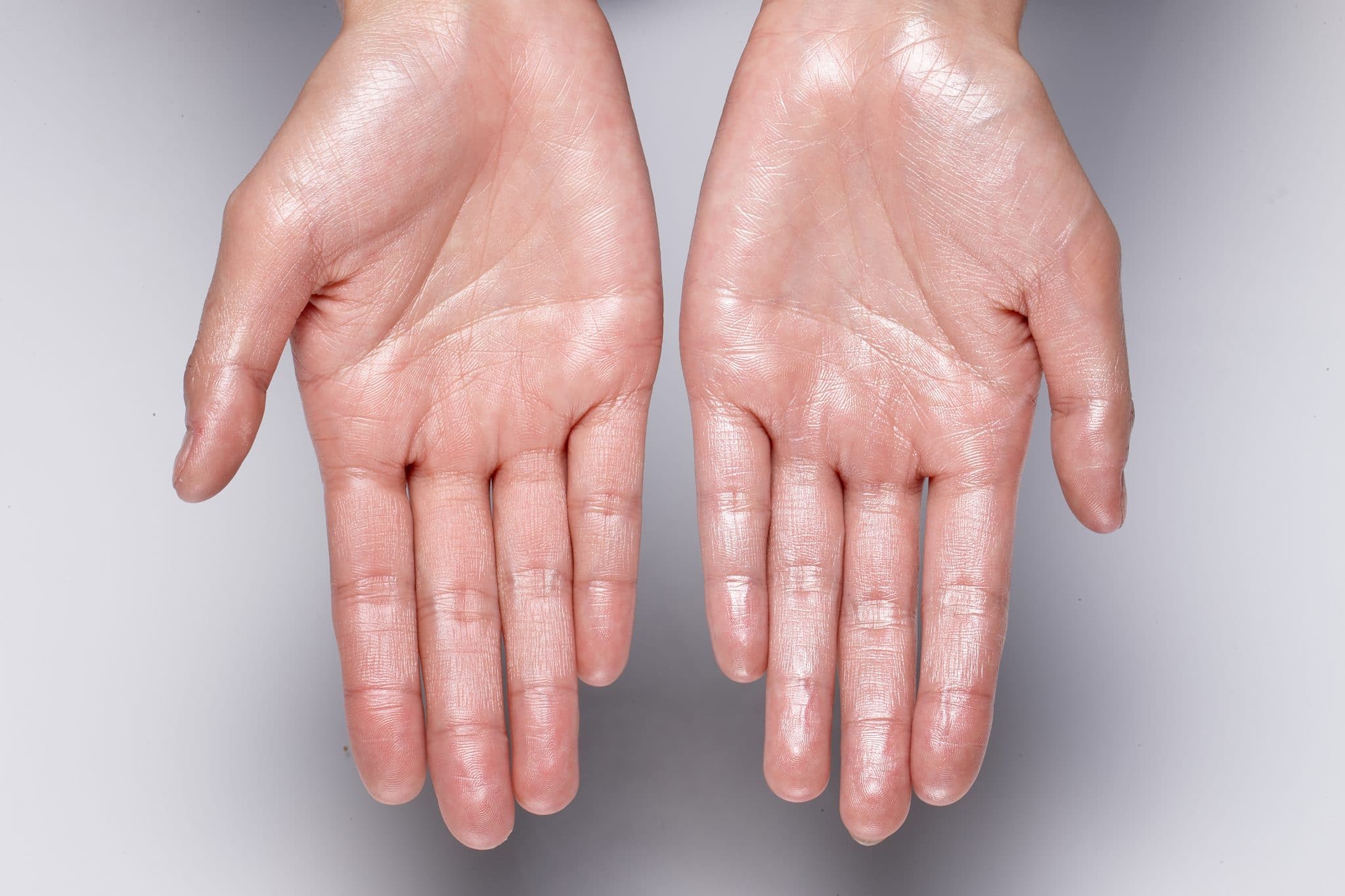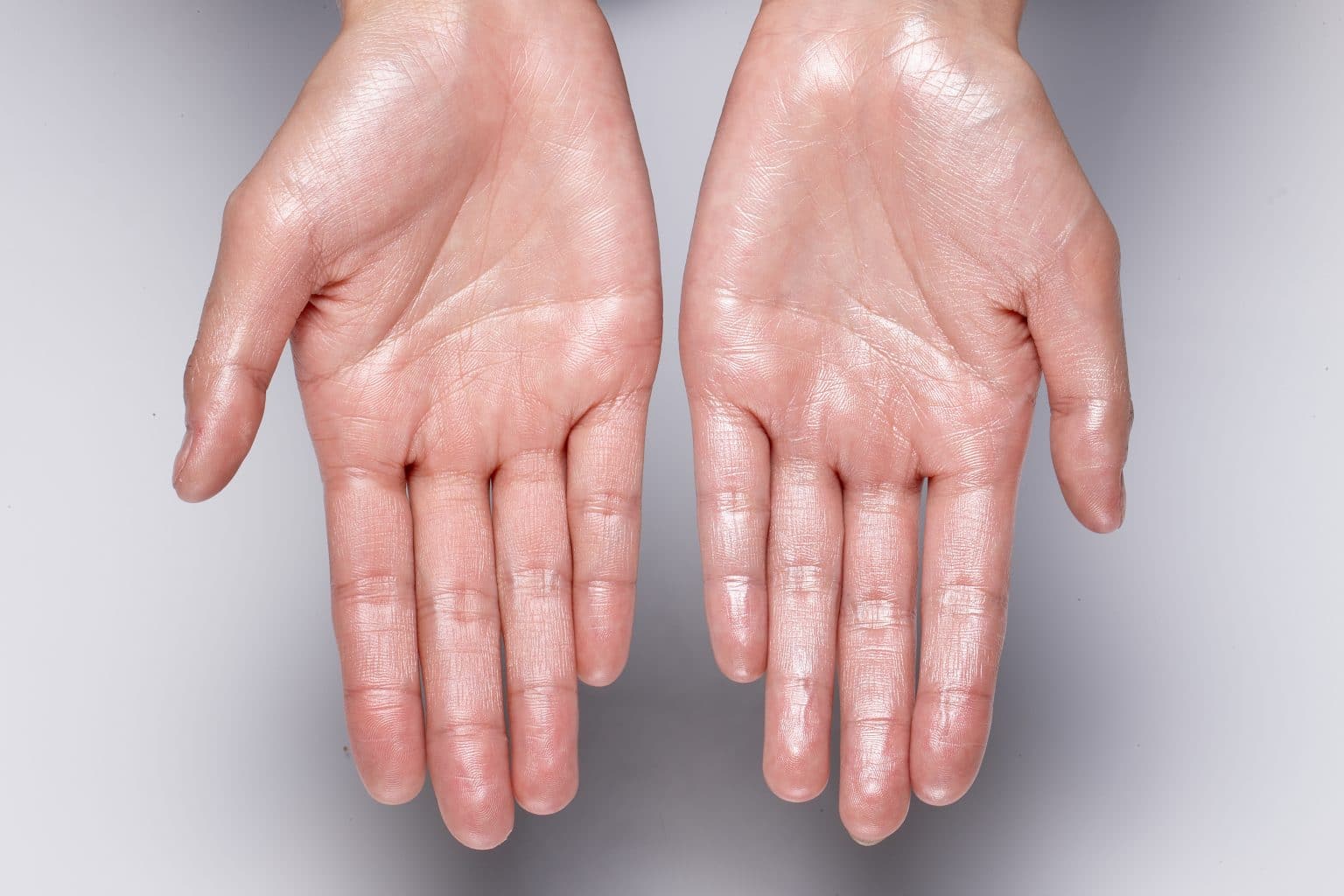 Primary hyperhidrosis (also referred to as focal hyperhidrosis) is excessive sweating specifically in the hands, armpits, face and feet for no apparent reason. Those with primary hyperhidrosis typically sweat from their eccrine glands, which make up the majority of the three million sweat glands in the body.
This form may be hereditary. It is treated with prescription strength antiperspirants, medications, electrical current treatment and Botox. Surgery to remove some of the sweat glands is a last resort treatment.
At Cape Medical Group, we currently treat hyperhidrosis of the armpit only.
Secondary Hyperhidrosis
Secondary hyperhidrosis (or generalized hyperhidrosis) is excessive sweating all over the body caused by a medical condition or a medication.
Secondary hyperhidrosis is typically associated with pregnancy, diabetes, hyperthyroidism, menopause, obesity, Parkinson's disease, rheumatoid arthritis, lymphoma, gout or infection. The best way to treat secondary hyperhidrosis is to determine the underlying cause.