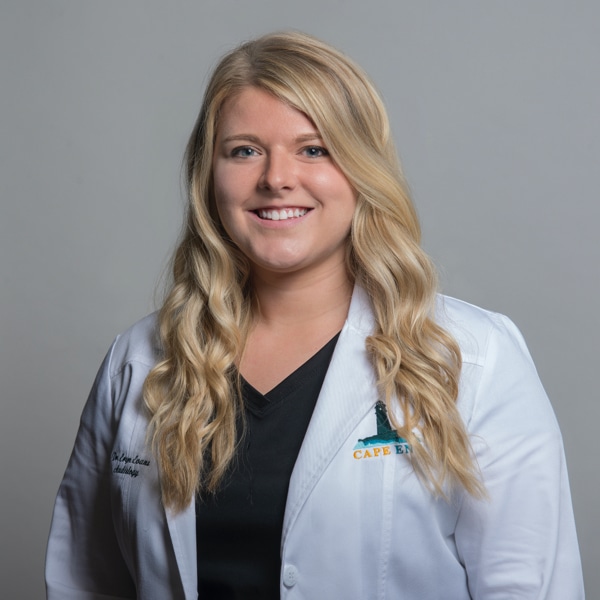 Dr. Eryn Evans is a licensed Audiologist in the state of Delaware and a member of the American Academy of Audiology (AAA). Prior to obtaining her doctorate she worked in the field of audiology for nearly a decade assisting patients with their hearing needs.
Dr. Evans earned her Doctorate in Audiology in 2021 from Towson University. Dr. Evans previously earned her Bachelor of Science in Speech Language Pathology and Audiology from Towson University in 2017. Dr. Evans focused her research and completed a thesis on assessing the effects of noise exposure. Dr. Evans has had various clinical experiences serving patients of all ages at the Towson University Clinic, in addition to several private practices, ENT offices, and school systems.
Dr. Evans sees a variety of patients of all ages. Dr. Evans focuses on diagnosing and managing auditory and vestibular disorders. She performs diagnostic audiologic evaluations, hearing aid and bone anchored hearing device (BAHD) evaluations, hearing management, and tinnitus counseling. Collectively, Dr. Evans focuses on preventing noise induced hearing loss through recommending and fitting appropriate hearing protection.
Dr. Evans is a Delaware native who is excited to have returned home following her undergraduate and doctoral studies. She is excited to be a part of Cape Medical Group's team. Dr. Evans is looking forward to serving her community and improving her patients' ability to engage with the world around them.